Rifleman - Kclassixx vol. II
Afterlife - 2001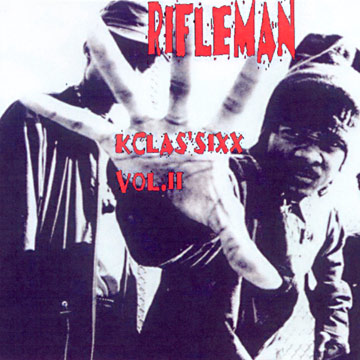 This is the second album of Rifleman on Afterlife. It's longer than the previous one, and the beats are more consistent... when they're not straight up noise. Whatever, it's the way Rifleman adapts to the syncoped beats with so much versatility that's interesting. This what styling is about.
1. Transmitting Live
2. Shyt Talkerz
3. Voices in my Head
4. A Lot on It
5. Castles
6. Way Out Something
7. Hit Me on the Hip
8. Evil Gun
9. Kclantasia
10. Starwars
11. Channel X
12. Western Wild
13. Can I get a Witness
14. Whos What??
Download it here